The Knowledge Graph of the Public Web
Search and find linked news, organizations, products, and people.
Get Started - Free for 2 Weeks
No credit card required. Full API access.
Traditional web search isn't built for business
It's 2022, and a simple web search for real estate companies in Iceland results in paid ads and irrelevant how-to articles (seriously, give it a try).

The problem is that the search engine you know and love is built for finding websites, not organizations, people, or news.

Researching companies? Prospecting leads? Monitoring press mentions? That's a job for the Knowledge Graph.
Search for real results,
not websites.
It's simple — Searching for companies? Get companies in results. Searching for people? You get the idea.

Over 10 billion people, companies, products, articles, and discussions exist in the Diffbot Knowledge Graph — the largest in the world. If it's something you can find on a website somewhere, you'll find it (already clean and structured) in the Knowledge Graph.

Results from the Knowledge Graph aren't just a list of names either, they're complete records with 50+ fields and properties.
Explore Featured Datasets
Powered by Knowledge Graph Search
Got data? Enhance it with the Knowledge Graph
Account-Based Marketing doesn't work without fresh firmographic data. Enrich your lists with 50+ available fields from the Knowledge Graph.

Available in your favorite data viz and automation platforms — Microsoft Excel, Google Sheets, Tableau, Zapier, and our REST API.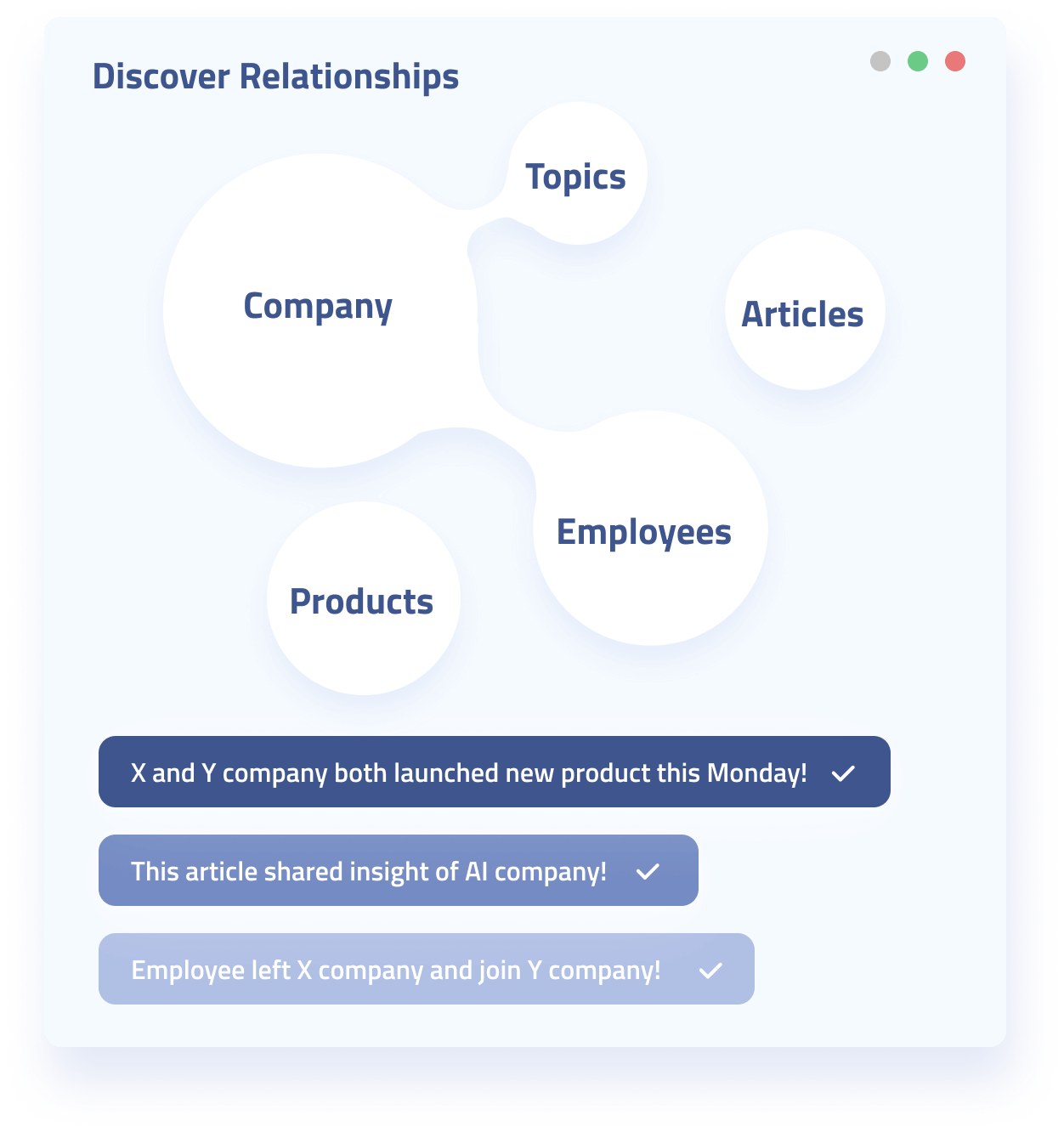 Relationship data sourced from the entire public web
Our AI reads the web nonstop so you don't have to. Facts and relationships between entities are pulled out or inferred. Every entry in the KG provides detailed data provenance.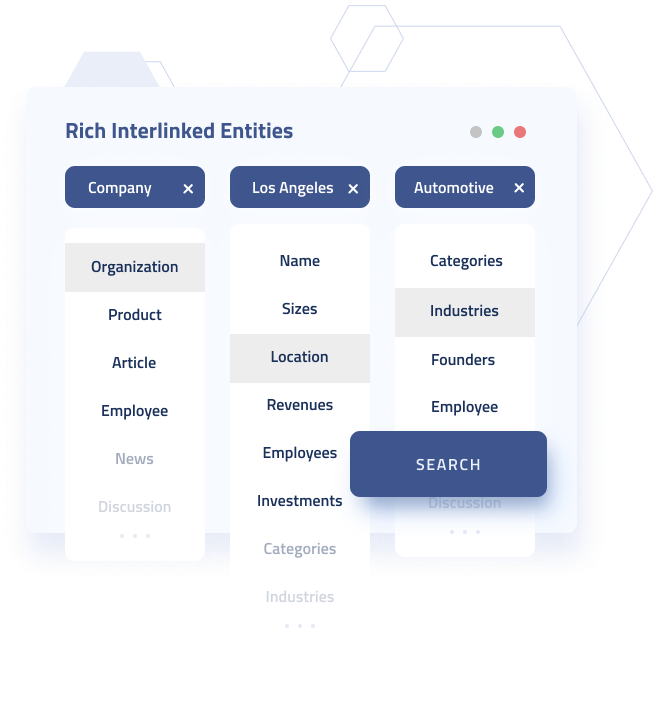 Powerful and intuitive query language
Utilize Diffbot Query Language (DQL) to find, filter, sort, and facet around billions of interlinked entities. Use the visual query builder or level up with pure DQL.
Reduce your time to insight, no more manual research
Easily enrich or create datasets wherever your work lives including Excel, Google Sheets, Tableau, and Power BI.